Home | Supplements | eBooks | DVDs | Articles | Forum

Bodybuilding Supplement Awards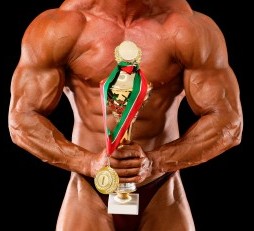 TrulyHuge.com, one of the Internet's oldest and most respected bodybuilding and fitness websites holds it's own annual bodybuilding supplement awards to recognize the best selling and most result producing bodybuilding supplements.
The Truly Huge bodybuilding supplement awards results are based on orders, votes, feedback and success stories.
Send us your vote for best bodybuilding supplement.
Bodybuilding Supplement Awards Winners
First Place
Andro-Shock is actually ten supplements in one, all geared towards boosting testosterone and lowering estrogen. It is the best selling supplement with tons of repeat customers and testimonials coming in. Many reviews support the positive effects of Andro Shock such as increased strength and muscle mass, decreased body fat, more energy and higher sex drive.
Second Place
Get Lean Quick a 14 day fat loss diet and supplement plan that gets results fast. Comes with everything you need to succeed including a full manual covering the 14 day diet and exercise program and also two cutting edge fat loss supplement formulas. There have been so many amazing success stories for this product from losing weight, getting ripped, feeling healthier and reaching and even surpassing the ideal body goal.
Third Place
Ecdy-Bolin is a potent natural anabolic discovered in the former Soviet Union. It works by increasing nitrogen retention, which means it helps your body better use the protein in your diet to make new muscle tissue. Users report building muscle while losing fat, increased strength, body weight gains and even improved health. And it has been found safe with no side effect for both women and men!
Also Checkout Other Bodybuilding Supplements That Work!