Home | Supplements | eBooks | DVDs | Articles | Forum

Get Lean Quick

14 Day Rapid Weight Loss Diet System
Our New Get Lean Quick System represents the latest innovation in rapid weight loss and is the only natural supplement combination in existence designed to specifically promote fat loss in a period of two weeks.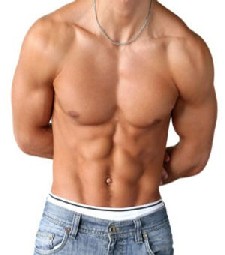 This state-of-the-art formula combines the technology of advanced supplements for maximum fat loss. For decades natural bodybuilders and men & women athletes alike have struggled to take their bodies to the final level. The Get Lean Quick System effectively addresses this problem for athletes and fitness enthusiasts of all stages. Now the same advanced technology used by top natural bodybuilders, fitness models and people "in the spotlight," who need to look incredible on short notice, is available to you.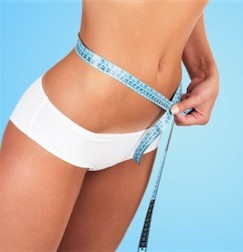 The New Get Lean AM Burn Formula - Boosts your metabolism to burn more calories and fat, while giving you energy and controlling your hunger and cravings. AM Formula Ingredients: Acai Fruit, Green Tea Leaf, Garcinia Cambogia, Caffeine Anhydrous, Apple Cider Vinegar Powder, Kelp Powder and Grapefruit Powder.
The New Get Lean PM Cleanse Formula - Specifically designed to remove toxic build up and impurities and help you feel healthier, leaner and reenergized. PM Formula Ingredients: Senna Leaf, Cascara Sagrada Bark, Psyllium Husk Powder, Flaxseed Powder, Aloe Vera, Lactobacillus Acidophilus, Licorice Root and Medium Chain Triglycerides Oil.
To ensure the most dramatic results possible from the New Get Lean Quick System we include the Get Lean Quick Manual. Included are the easy to follow guidelines for dietary intakes, training, supplementation and all other key elements you will need in order to achieve optimal results.
The New Get Lean Quick 14-day Rapid Weight Loss Program is the only complete and comprehensive product of its kind on the market today and will help you trim fat fast. If you want to experience first hand how top bodybuilders and fitness competitors put it altogether fast, try New Get Lean Quick today!
Only $49.95 plus $10.00 S&H for the full 14 day program.
Important note: New Get Lean Quick is Ma Huang and Ephedra Free.
We Accept:

All Orders Are Processed On Our Secure Server
For Orders In The USA
Get Lean Quick 14 Day Program $59.95

Two Get Lean Quick 14 Day Programs $109.85

Three Get Lean Quick 14 Day Programs $149.95

For Orders Outside The USA
Get Lean Quick 14 Day Program $69.95

Two Get Lean Quick 14 Day Programs $119.95

Three Get Lean Quick 14 Day Programs $159.95

To order by phone call:
1-800-635-8970 or 1-503-648-1898
10 AM to 6 PM PST
To order by mail, send check/money order payable to:
Paul Becker
PO Box 95
Weiser, ID 83672
Get Ripped Quick
How I Got Six Pack Abs - Get Lean Quick Review
Get Lean Quick 14 Day Program compared to Cybergenics Quick Trim