Home | Supplements | eBooks | DVDs | Articles | Forum

Turning Your Passion for Weightlifting into a Lucrative Career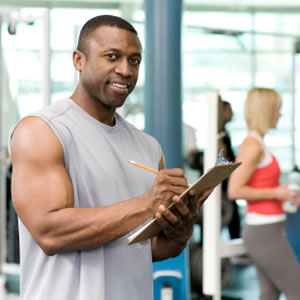 If you're a bodybuilding enthusiast looking to turn your passion into a career, personal weightlifting training is a great way to do just that. Becoming a specialized personal trainer is a fun, challenging, and rewarding career, which pays around $39,820 per year, the U.S. Bureau of Labor Statistics reveals. However, there are a number of steps you need to take first in order to make this goal a reality.
Get Certified
First, you'll need to get certified as a general personal trainer by an accredited organization. There's plenty of certifications to choose from in the U.S., such as the International Sports & Sciences Association (accredited by DEAC) or the American College of Sports Medicine (accredited by NCCA). In order to specialize in weight lifting, you'll need further certification. For example, a Strength and Conditional Masters Program from a well-respected University. Alternatively, a USAW certification will be ideal if you're interested in coaching Olympic weightlifting.
Gain Experience
Gaining experience as a personal weightlifting trainer will make it significantly easier for you to get your first job. In particular, finding a volunteer position or an internship (or both) will give you valuable practical experience. Internships can be especially useful as they're a fantastic opportunity to network and forge connections with coaches and athletes, which may help you score a job or clients later down the line. If you're in college, you can arrange an internship through your university's internship program. Otherwise, you should directly contact personal weightlifting trainers in your area and ask about available internship programs.
Find a Job
When you're ready to apply for jobs, check for vacancies in commercial gyms, local community centers, and health clubs. Once you've gained experience, you may decide to step out on your own and launch your own business. You'll have to be prepared to deal with a number of business-related responsibilities, including marketing yourself, finding clients, and securing worker's comp for personal trainers. Insurance is essential for protecting yourself financially in case you get injured while at work. It'll cover expenses like medical expenses (including ongoing expenses) and lost income incurred.
If you're an avid bodybuilder, specializing as a personal trainer in this niche may be the perfect career path for you. Focus on getting certified and gaining experience as your first priorities. With dedication and hard work, you'll be able to turn your love of weightlifting into a rewarding new career.