Home | Supplements | eBooks | DVDs | Articles | Forum

Weight Lifting Bodybuilding Survey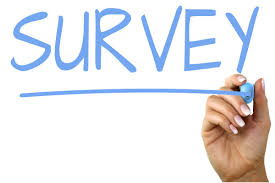 If you're a bodybuilder, weightlifter, powerlifter, fitness trainer, or train with weights for any reason, we want to hear from you. Take our bodybuilding weight lifting survey and you can win free supplements and other great prizes.
Survey supported by Caliber online personal trainers. No nonsense. Just results. delivered across the globe.
PGPT is the leading personal trainer Hampstead. London's best mobile personal training company now offering virtual personal training.
Bodybuilding 101
Bodybuilding App
Bodybuilding Coupons
Bodybuilding Cycle Training
Bodybuilding Diet for Women
Bodybuilding for Beginners
Bodybuilding for Women
Bodybuilding Genetics
Bodybuilding Jokes
Bodybuilding Lifestyle
Bodybuilding Newsletter
Bodybuilding Newsletter Archive
Bodybuilding Nutrition Guide
Bodybuilding on a Budget
Bodybuilding Promo Codes
Bodybuilding Pull Up Exercises
Bodybuilding Quotes
Bodybuilding Reviews
Bodybuilding Squat Form
Bodybuilding Supplement Articles
Bodybuilding Training with Injury
Bodybuilding Without Steroids
Boxing and Bodybuilding
Christian Bodybuilding
How to Get Brolic Fast
Leg Press Bodybuilding Exercise
Trap Bar Deadlift Technique