Home | Supplements | eBooks | DVDs | Articles | Forum

Pre Workout Supplements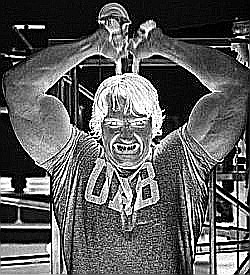 For The Most Intense Workout Of Your Life!
A lot of you have told me you have trouble keeping motivated in your training, well nothing is better for motivation then making fast gains. And I know this new pre workout supplement stack will help you to make some of the best gains of your life, check out the info below.
Build Muscle spaceLose FatspaceStay Motivated
The Ultimate Pre Workout Supplement Stack!
Would your like to increase your workout intensity and endurance by over 215%?
Would you like to lift up to 15% more weight in your very next workout?
Would you like a FREE copy of the "Mass with Power Training Program" (valued at $30.00)?
Well then read on and learn how you can...
Tear Up The Gym With The Ultimate Pre Workout Supplement Stack!
Thanks to a little known, almost secret formula, some lifters are now experiencing the most intense and muscle-producing workouts of their lives.
Now, first let me say that I don't recommend the use of steroids because they're illegal and there are many health risks associated with them. But I know that bodybuilders and lifters want something that produces "drug-like" effects. Something that will get them to their goals faster and something they can feel the effects of right away!
Let me tell you about the "Ultimate Pre Workout Supplement Stack" which will give you the energy to push through those intense workouts and will also give you much higher testosterone levels. This breakthrough stack can greatly aid you in increasing size and density, as well as losing fat and getting ripped.
What makes this stack so effective? Well let me explain...
It is well known that intense workouts build muscle faster. It is also a fact that higher testosterone levels pack on muscle mass and build awesome strength!
I have searched out and tested, on myself and my trainees, almost every supplement combination there is, and finally found a stack that gives the "drug-like" results we had been looking for.
Let me tell you more about these two supplements...
Pre Workout Supplement # 1
Herbal Fat Melter - 90 Capsules - Natural herbal extract containing: A proprietary blend of Vitamin B-6, Iodine (from kelp), Chromium (picolinate), Guarana (33% extract providing 100mg naturally-occurring caffeine), Cocoa Extract (98% Theobromine), Yerba Mate Powder, Green Tea Leaf (98% extract), Garcinia cambogia Leaf (50% HCA), Chitosan (90% deacetylation, Gymnema sylvestre Leaf Powder, Banaba (1% extract), Lagerstroernia speciosa (leaf), Calcium Pyruvate, Apple Cider Vinegar, Grapefruit Powder, Coleus forskohlii Root Powder, White Willow Bark Powder, Uva Ursi Leaf Powder, Juniper Berry Powder, Buchu Leaf Powder, Cayenne Pepper (40M HU/G) (fruit). This product will:

Give you the energy to sustain maximum intensity throughout your entire workout.

Force your body to burn more fat calories, thereby enhancing your definition.

Boost your metabolism for faster muscle building and fat loss.
Pre Workout Supplement # 2
Andro-shock - 90 Capsules - 100 mg. Tongkat Ali (Long Jack), 100 mg. DHEA, 30 mg. Zinc Sulphate, 200 mg. Saw Palmetto, 150 mg. Chrysin, 350 mg. Tribulus Terrestris, 100 mg Avena Sativa, 250 mg. Muira Puma, 300 mg. Nettle Extract and 30mg. Betasistosterol. The body uses Andro-shock to help produce testosterone at a much higher rate. All this increased testosterone, will have many benefits, such as:

More aggressive in the gym.

Increased strength.

Increased muscle mass.

Increased libido.

Faster recovery time.

Greater sense of overall well-being.
Taking this stack prior to a workout will give you a thermogenic (more energy and fat burning) and androgenic (more testosterone for muscle building) boost which will give you some of the best workouts of your life. And therefore the best gains of your life are sure to follow!
I wish I could tell you everything about this stack, but it would take an entire book. In short, let me emphasize that IT WORKS! And is it something you need to experience, just 30 minutes after taking it you can feel it's powerful ingredients kick in. And you will be ready to KICK ASS and BURN UP the gym!
And when you're bursting with energy and your testosterone is surging I want to be sure that you have an intense training program that will produce awesome results. So I will include the following FREE BONUS, if you order this incredible stack in the next 5 days:
FREE BONUS (valued at $30.00):
Mass With Power Program - Lays out an easy to follow day by day, and lift by lift program based on sound power/size training. Get ready for some of the most effective training you will ever do!
Order now and get explosive energy, super intense training and awesome size and strength gains!!!
Don't wait order right away so you too can start super-charging your workouts!
If you ordered these products separately you would pay $142.90, but act now and you get them for only $87.00!
For Orders In The USA
You can save even more by getting a 2 Month Supply!
For Orders Outside The USA
To order by phone call:
1-800-635-8970 or 1-503-648-1898
10 AM to 6 PM PST
To order by mail, send check/money order payable to:
Paul Becker
PO Box 2471
Hillsboro, OR 97123