Home | Supplements | eBooks | DVDs | Articles | Forum

Muscle and Fitness Articles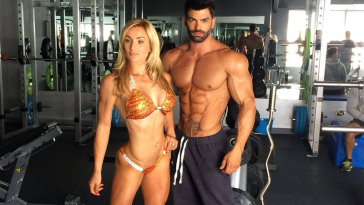 Workouts and Diets to Build Muscle and Lose Fat
This website has one goal: to help you find the most scientifically-backed, fastest possible way to build muscle and get ripped fast. It's that simple.
The emphasis is on science. We review dozens of studies, looking for the most systematic, proven ways to achieve our muscle growing, fat losing, bodybuilding and fitness goals.
The best way to use this resource is to save the link or make this page your browser's homepage and to keep coming back and reading our muscle and fitness articles as much as you can. Just read and follow the guides and you can build the body you want to have.
Articles About Muscle and Fitness
Check back here often, as we'll continue to add more information about muscle and fitness articles. New developments are happening all the time, and this is your home for hardcore muscle building and fat loss tips.
PS: Make Sure to Read This Part… It's Important
We've launched a completely free, comprehensive email course on building muscle and gaining strength by looking at countless studies and figuring out what exactly needs to be done.
Want to get the newsletter? Then click here to sign up and to see what's in the first email you'll receive. You'll be surprised at how fast it works.