Home | Supplements | eBooks | DVDs | Articles | Forum

Free Bodybuilding eBook

Sign up for our FREE Bodybuilding Newsletter and as a FREE Bonus we will give you a...
Free Bodybuilding eBook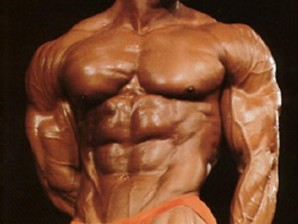 Guide To Building The Ultimate Body
This amazing new guide will give you the easy direct path toward achieving your exercise goals. Don't waste years of your life dedicating yourself to a method which can't possibly succeed. Honestly, are you satisfied with the results you've achieved? In other words, are you TOO skinny, TOO fat, lack REAL muscle or just aren't happy with your body when you take your clothes off? Would you like to make DRAMATIC improvements from each and every workout? Let me assure you, it's very possible and we have hundreds of trainees which have done just that.
These innovative workout techniques were developed using the latest exercise and nutritional technology. Contains three unique programs based on 'breakthrough' research which will make a HUGE difference on your success at building the strong, lean muscular body you've always wanted:
Program 1. Fast Fat Loss While Maintaining Muscle.
Program 2. Gaining Muscle While also Losing Fat.
Program 3. Gain Maximum Muscle Mass and Super Strength.
In weeks, you will see fantastic gains that are simply unbelievable. Will help you add more muscle than you've ever thought possible while losing that ugly excess body fat. Get into the BEST SHAPE of YOUR life... quickly and naturally!
Yes, you get the Free "Guide To Building The Ultimate Body", and our Free Weekly Bodybuilding Newsletter! But act now as this offer will not last!