Home | Supplements | eBooks | DVDs | Articles | Forum

How to Get an Effective Fitness Home Workout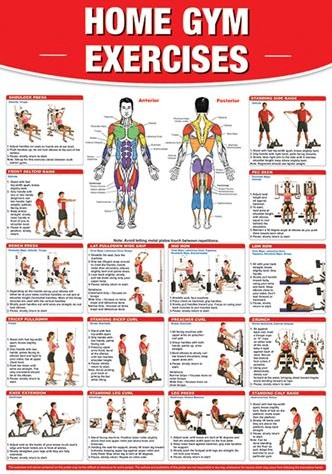 Most everyone these days knows that exercise is essential to health. Working out isn't just for those who want to lose weight or build muscle. Even individuals at their ideal weight can benefit from cardio, weight training or yoga classes. Working out boosts endorphins, increases circulation and is good for the entire body. Regular exercise may reduce your risk of heart disease and is great for relieving stress. There are plenty of ways to get an effective fitness home workout without having to join an expensive gym.
While there are plenty of gyms out there, you may not want to join one. They're smelly, noisy and expensive. If you're a social butterfly, you might enjoy working out in front of complete strangers. If you're not, you will probably prefer working out at home. If you have a little free space in your home, then you can accommodate a home gym machine. While some home gym machines are quite large, others are designed to be compact to suit those with limited space. The home gym machine allows you to work your entire body without the need for a bunch of equipment.
The home gym can be a lot more affordable and space efficient than having a variety of different machines. Before the invention of the home gym, most home fitness centers contained machines like a treadmill, elliptical, exercise bike, stairclimber and free weights. As you can imagine, a setup like this would be quite expensive and take up a lot of space. A home gym can be had for around $1000, although some models cost up to $4000. There are plenty of options including those from Bowflex, Total Gym and Golds Gym.
If you're wondering what the best home fitness equipment is, you will be glad to learn there is no one best choice. There are many choices that can be the best for different people. It all depends on how much money you have to spend, what your personal fitness goals are, how much space you have and the type of features you want. All in all, the best type of exercise equipment for someone who wants a machine that does it all is the home gym. Home gyms are made to work your entire body and some even have the capability for cardio and flexibility exercises.
An alternative to the home gym would be filling a room with all different kinds of exercise equipment. You should get Gym Flooring or some type of home gym flooring solution first before you get your equipment. You would have to have a machine for cardio, like a rower, treadmill, stationery bike or stair climber. Then you would need a large number of weight machines to work the various parts of your body. As you can imagine, this would take up a great deal of space and cost a lot of money. The home gym offers a space efficient, affordable alternative to this setup. There are home gyms that can be placed in a corner for those with limited space.
You will find home gym machines made by a variety of recognizable names. Bowflex, Total Gym, Golds Gym and Precor are examples of companies that make home gym machines. Although Bowflex might be the most widely advertised, the other home fitness machines also have their advantages. For example, the Total Gym has a rowing machine for cardio, can be adjusted to accommodate your Pilates workout, and offers strength training which uses your body's weight for natural, ergonomic resistance.
Using the Internet, you can easily compare home gym machines to decide what the best home fitness equipment is for your needs. If you're still undecided, it is possible that your top choice offers an introductory trial period. A trial period lets you try out the equipment for a specified amount of time before your credit card is charged. That way, you can return the equipment for a full refund if it doesn't work for you. There are often special money saving deals offered on television infomercials for home gym machines, so be sure to watch for them.
An effective fitness home workout should begin with a warm-up period. Then, you can move on to cardio. Cardio is an important part of any exercise routine. Some home gyms such as the Total Gym feature rowing machines for a great cardio workout. After cardio, you can move on to your strength training routine. When your workout is finished, a cool down period is important to avoid muscle strain. If you are new to exercise, you might want to ask your physician what he or she recommends for you. As always, your doctor will be more than happy to hear you've started an exercise program.